If there's one sure fire way to motivate a woman who dreams of a career in tech it's reading about other inspiring women who are paving the way.
So, if you're an aspiring coding newbie stuck in a yawn-inducing job and dreaming of a career change, then we've got a treat for you.
We recently came across a 2015 Mashable story about Maigen Thomas, who left her job as a flight attendant in 2008 to become a Web Developer. That's quite a career change right? Of course we had to know more. Where is she now? Did it work out?
Well, we reached out and couldn't be happier to learn that not only has she thrived in her new career as a web developer, she's now also a motivational speaker, coach and advocate for women in tech.
We share her story, taking that first flying leap back into 2015, to where she is now and how she is leading the way for women like her to make their debut in tech.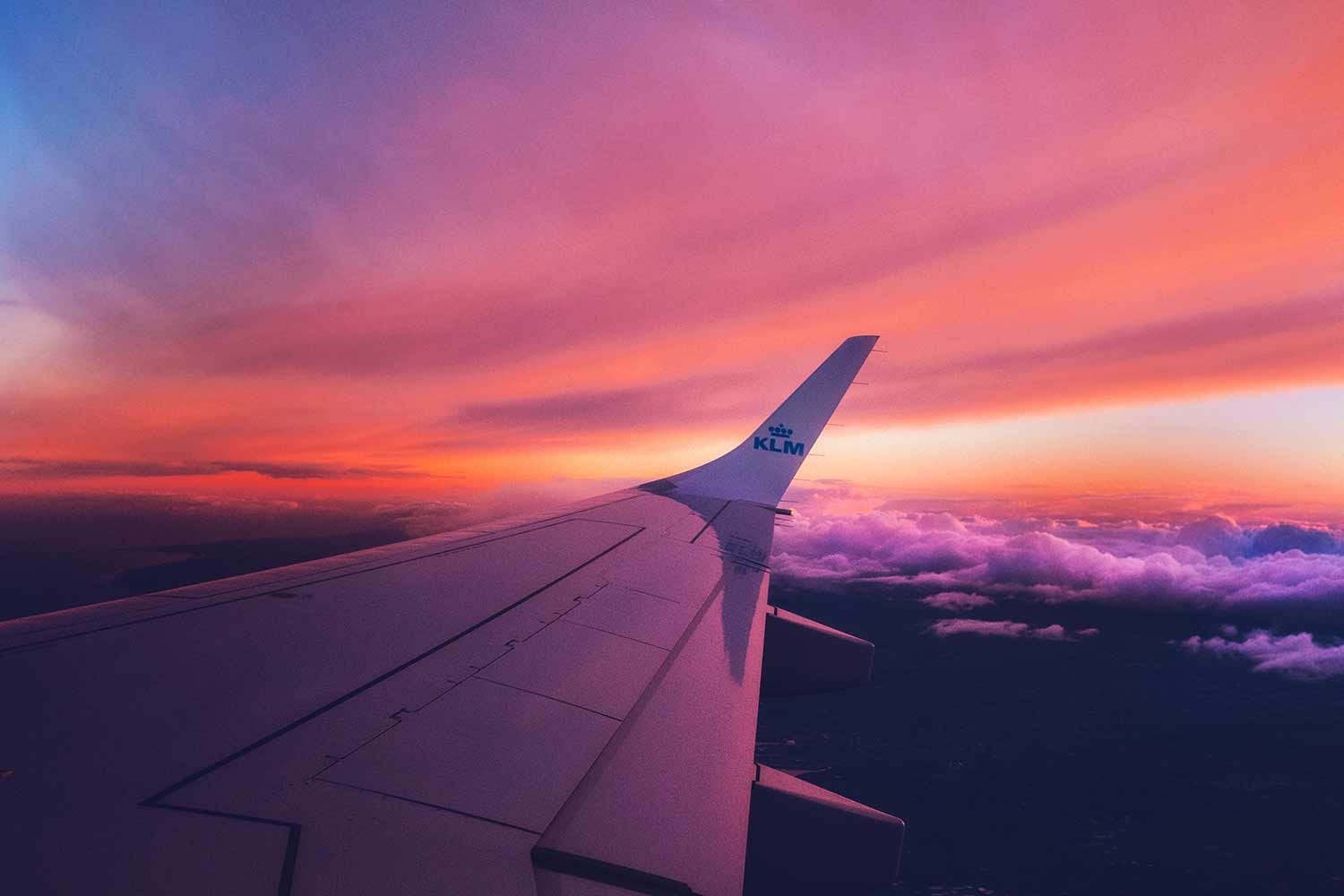 The story then: hitting a crossroads and flying high
In order to truly understand Maigen's journey, it's probably a good idea to start right back at her first crossroads moment in 2008. When she found herself stranded at Seattle-Tacoma International Airport having been barred from going back to Canada due to an expired visa. She couldn't get back to her husband in Canada, she was jobless and came across an advert for a job as a flight attendant with Delta, which she applied for on a whim. As the Mashable article details:
"Seventeen weeks after getting the boot from Canada and 107 days after applying at Delta, Thomas found herself serving peanuts and instructing air passengers on how to fasten their seat belt on a Delta flight, one of the company's newest flight attendants."
For six years she loved it. She eventually separated from her husband and was traveling the world as a single woman. It was only when she fell in love and got married again that she began to reconsider her career path. She wanted to settle down and get more career satisfaction.
"[On being a flight attendant] It was fun and you had cool benefits," she said, "but there was no sense of value… that made me feel worthless. I wanted to change that and grow."
Rather than going back to school and racking up student debt, Maigen and her new network engineering husband both signed up for an elearning course to learn the basics of computer programming. It turned out she had quite a knack for it - particularly design and front end web development. She took it to another level by going to a bootcamp in Oregon where she landed a paid internship that eventually led to a full-time position. At the time of the 2015 article she said:
"I don't regret being a flight attendant, but everyday I'm validated in the choice I made becoming a developer," she says. " I love providing value that I can see the tangible results of."

The story now: leading the way for women in tech
Since sharing her story back in 2015 Maigen turned most of her focus to the design side, which she was very passionate about, as a front end web developer and UX designer. This allowed her to be more involved with the bigger picture and make a real impact on marketing and user interaction. She explains:
"I was in a small enough company that I got to make real impact on our marketing and how our users interacted with our site. I love understanding how people work and how to solve their problems."
At the same time Maigen also discovered her passion for helping other women like her take the leap when she volunteered with ChickTech, mentoring women in tech about their careers and moving into leadership.
"People naturally look for advice from me: maybe it's because I moved into tech in my 30's or because I approach everyone with compassionate confidence. The experience I enjoyed while mentoring was really powerful for me, and I realized that - more than anything else - I'm passionate about motivating and empowering women in tech to be happier, more productive, more fulfilled and more successful."
Just like that 2008 crossroads moment when sudden change led her to be brave, when the Portland office of her company closed Maigen took this as a sign that she should follow her heart and focus on coaching women in tech full time. She started her own business, and she now gets to work with small groups and individual clients who are pushing past their blocks to be empowered and find true success.

Reflecting on the moment she went from flying to coding
We asked Maigen how she felt looking back at the moment when she made the leap from flight attendant to web developer, she said:
"Taking the leap was the best decision I have ever made in my life. I knew it was going to be scary and difficult, but I did it anyway. I am so thankful, everyday, that I did, because I wouldn't be doing what I love right now if it weren't for that decision."
Finally, we asked her to share her wisdom and advice for any women like her considering a career in tech. Most of all she said:
"We have 50 years - 5 decades of adulthood. You should definitely make a career change if you're not feeling fulfilled and satisfied. Doing something you don't love for 50 years sounds like a waste of a perfectly good life to me!"
But Maigen also had some last top tips for anyone considering a career change. So, grab your notepads and take this lot down:
Do what feels right for you and your future happiness
Don't get caught up in what other people think, feel or say
Identify what kind of life you want to live, then create a plan to achieve it
If you enjoyed this you might also want to check out our article on Women in AI and why we desperately need them.
You can find out more about Maigen on her website at: www.maigenthomas.com