In this article, we'll explore the core differences between big data and data science and what each tech career pathway has to offer.
Published on: 09 December 2020
---
Data is everywhere
Created in tremendous quantities across the globe daily, there are about 1.7 megabytes of new information made for every human on earth, per second. Data changes the way we live, and it's our future. But which area of data should you put your precious time into? Big data or data science?
While the names of these two career paths might sound similar, they both have vital differences that make them insightful and rewarding careers brimming with opportunity. Chances are if you're reading this article, you're trying to determine which career is better suited for you.
We'll take a guess that you love data and the wealth of insight it provides. Now that you've decided you're looking to enter a career in data, the next step is choosing which path to forge ahead with. Let's take a look at the difference between data science and big data to see which intrigues you further.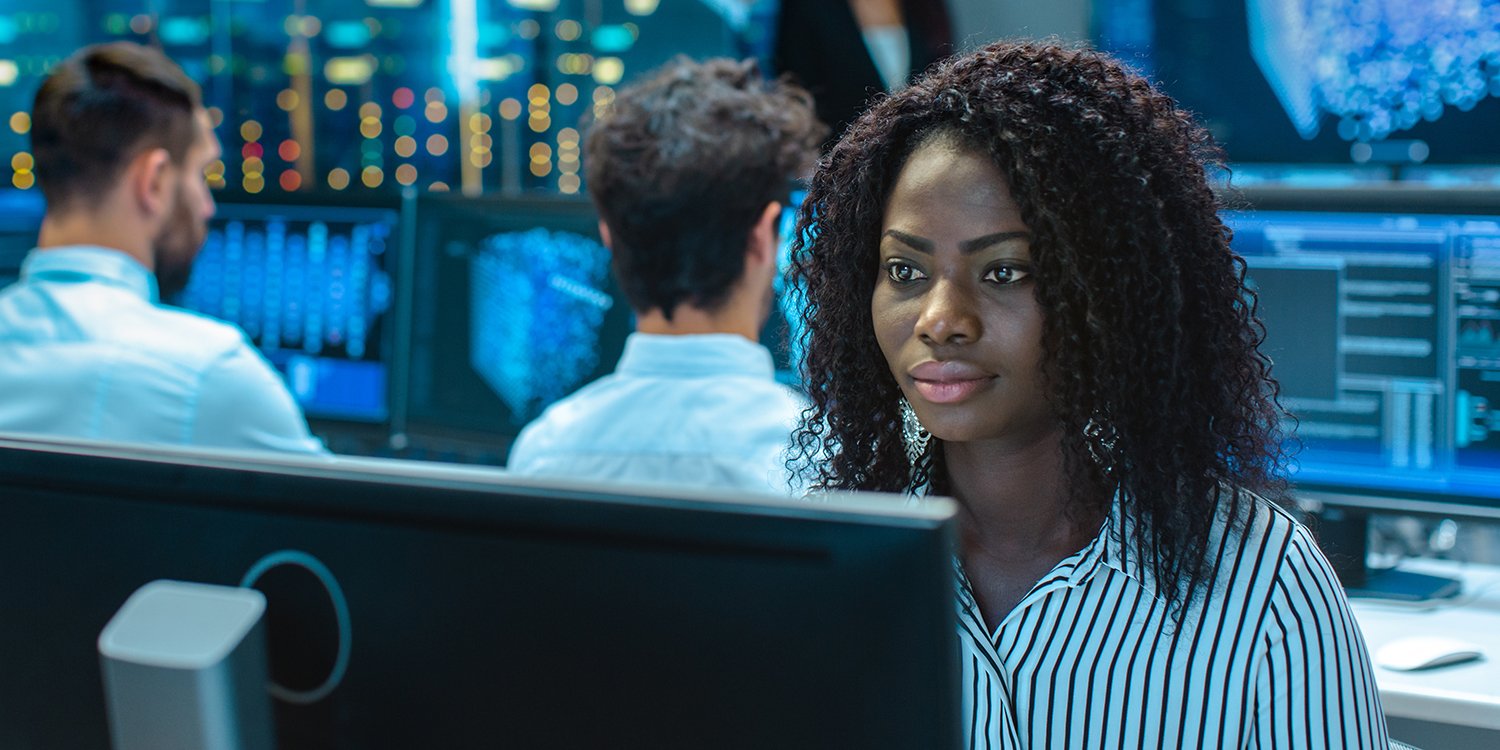 What are the differences between big data and data science?
Big data, as the name suggests, works with the enormous amounts of data, information and statistics that are gathered by companies. Such vast volumes of information are unable to be processed and understood using traditional data analysis methods, so big data has a way of comprehending and using this information.
Big data deals with three key types of data, unstructured, semi-structured and structured. This covers a broad range of content such as information from social media, websites and images to XML and text files. Scientific methods are used to analyse and distil the information into a digestible format.
Data science also looks at the same three types of data but uses a different approach. Covering data cleansing, preparation and analysis, data science uses a combination of skills including problem-solving, mathematics, programming and statistics.
Data science applies a scientific approach to interpreting the data using algorithms and machine learning to find disguised patterns among raw data. Data science intersects the data and computing sectors. To help distinguish the two fields further, data scientists work within an area of big data.
What are the differences between a big data and a data science career?
When it comes to discerning one from the other in relation to pursuing a career path, one is focussed on obtaining data to generate greater efficiencies and enhancing competitiveness. In contrast, the other is concentrated on modelling techniques that evaluate the big data.
Working in big data could lead to a career in finance, retail or communications. However, it's all about working behind the scenes for these sectors, collating information that can change how the businesses operate. Whether it's using data to find a competitive advantage or identify untapped opportunities, big data is fundamental to the expansion, growth and development of businesses.
Data science, on the other hand, could lead to a career working across sectors including internet search engines, digital advertising or recommendation services. Data science takes information that big data has sourced and analyses it to make better business decisions. Data science careers are about delivering results through the application of learnings from big data.
What would be better suited for me?
Now that we've examined a few ways that data science and big data are applied to careers, you might be wondering how to decide which is best suited for you.
You need to ask yourself which interests you more. Do you want to focus on obtaining and sifting through vast amounts of data using leading technology to discover a hidden gem that can propel a business into new territory? If so, then big data is most likely the career path for you. With average earnings coming in around $98,000/year, there's certainly a healthy space to move to.
Big data is also a fantastic choice if you have a background in development or IT and are looking to change careers or upskill. Our big data collection can help nurture your skillset and develop you into an ultra-skilled big data professional. Obtain qualifications from leading providers including Microsoft and Oracle and step into a rewarding career.
If you'd prefer to operationalise and scale data while taking on board compliance and governance, visualise the data and use it to inform better business decisions, then data science is the one for you. In our data science learner pathway, you can either upskill from a data analyst role or consider a career change altogether as we provide the training you need to make a difference.
With programming languages including Python and R, you can integrate data with tools including Spark and Hadoop. With the potential to earn an average salary of $135,000/year, there's enormous opportunity in data science. Whether you want to work across the framework behind making digital marketing amazing through data-informed decisions or deliver search queries through search engines in seconds, there's a place for you in data science.
Want to learn more about how you can transition careers, upskill or find a new pathway? Discover how you can make a difference in the world of data with one of our leading online courses.