As UX design remains one of the most in-demand fields to date, and the recent Creative Workplace Survey conducted by Robert Half showcases that web and UX design is the top area creative professionals want to get into in order to develop their skills, there's no better time to get your learning hat on and get into the world of UX design.
In a perfectly crafted nutshell, UX design is the application of certain user centered design practices and the UX designer is responsible for enhancing customer satisfaction and helping to increase brand loyalty by improving the usability and ease of use, amongst other factors, when it comes to the interaction between the customer and any given product or service.
The UX designer must pay attention to the emotional and functional needs of the user and then look at ways in which that can formulate an enjoyable experience. And it's a continuously evolving process.
Take it from, Geunbae "GB" Lee, Product Designer at Facebook, who states: "At school, we learn design as a linear process. However, in the industry, you need to adapt to the non-linear fashion of Product Design and the skills that are required in each scenario. "Learning by doing" is what I'm truly experiencing at the moment."
Enter the Professional Diploma in UX Design.



So, what does the course involve?
Thanks to specialist providers of user experience and design thinking training, the UX Design Institute, and accredited by Glasgow Caledonian University, the professional diploma in UX design sets the standard in UX education and can help to build your UX career with globally-recognised, industry-approved qualifications.
Not only this, but you'll become super valuable to various industries who are crying out for certified UX design professionals such as yourselves. Whilst the course doesn't have any specific prerequisites, it's handy to be currently working in, or have existing experience in one of the following areas:
Product Research.
Graphic Design.
UX Design.
Software Development.
Digital Marketing.
Product Management.
Content Writing.
Business Analytics.
You can choose to study over 6-12 months, and throughout the course, you'll delve into user research, prototyping and wireframing, structure and navigation, and design patterns and principles. Essentially everything you need to kick some serious design butt in the real design world.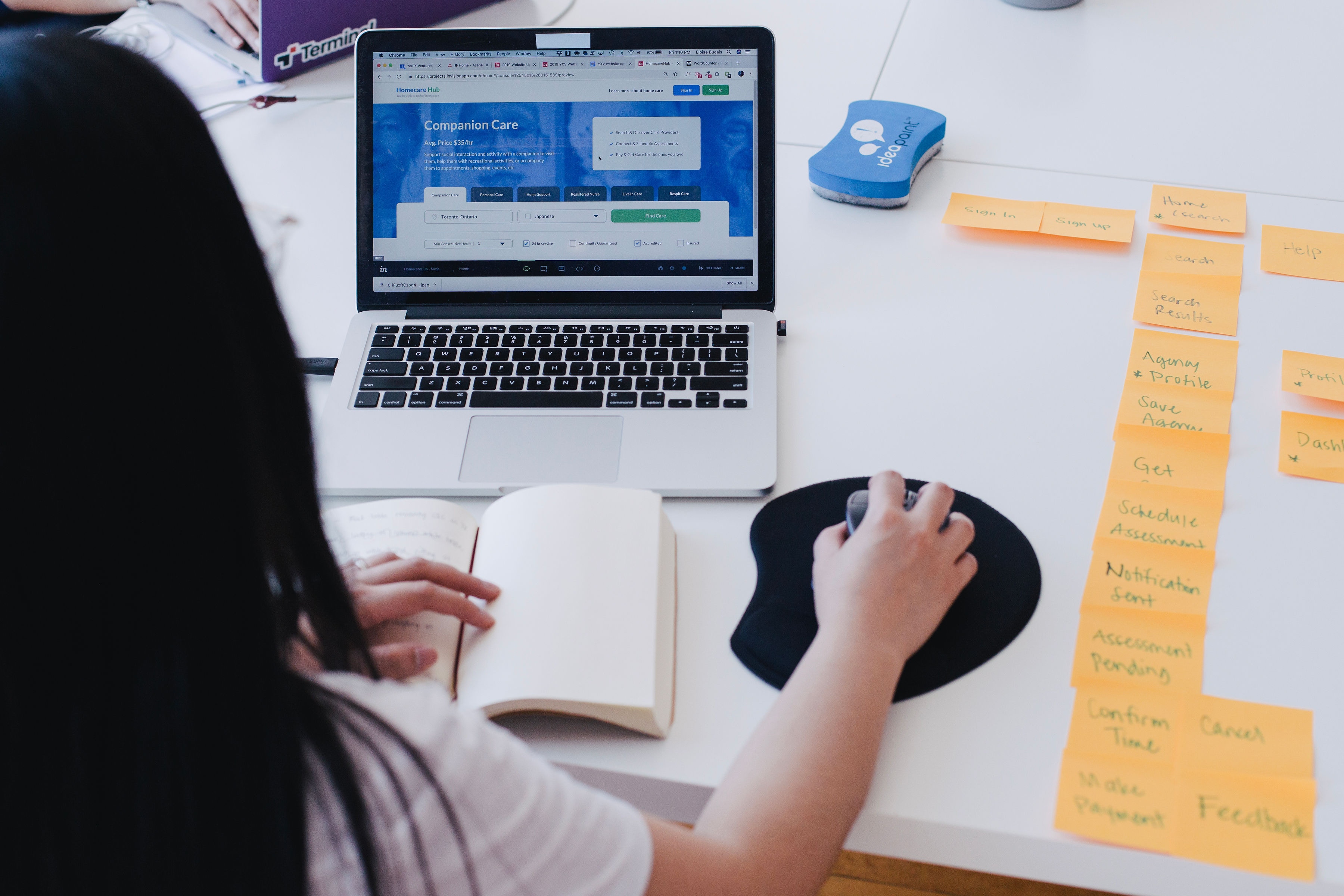 With access to mentors, webinars, an award-winning StudentCareTM team, and email support, you'll develop your UX Portfolio throughout the course with a series of real-world projects and follow the real life cycle of a UX project during the course as you build your own portfolio and dive into career-ready training - well there'd be no real point otherwise, right?
To gain an understanding of what the course can do for you, just read the varying success stories from the alumni of the UX Design Institute.
Which industries will welcome my skills and expertise as a UX Designer?
So, you've got the qualification - tick, you've got the experience - tick, and you've got the right mindset - tick. But just exactly where can you go with all of this designing expertise? The short answer is, quite a few industries, actually.
As the design industry welcomes a whole array of roles, from user research and visual designers to usability analysts, luckily for you, a UX designer is basically a jack of all trades in the world of design with an ability to take on various roles within the industry.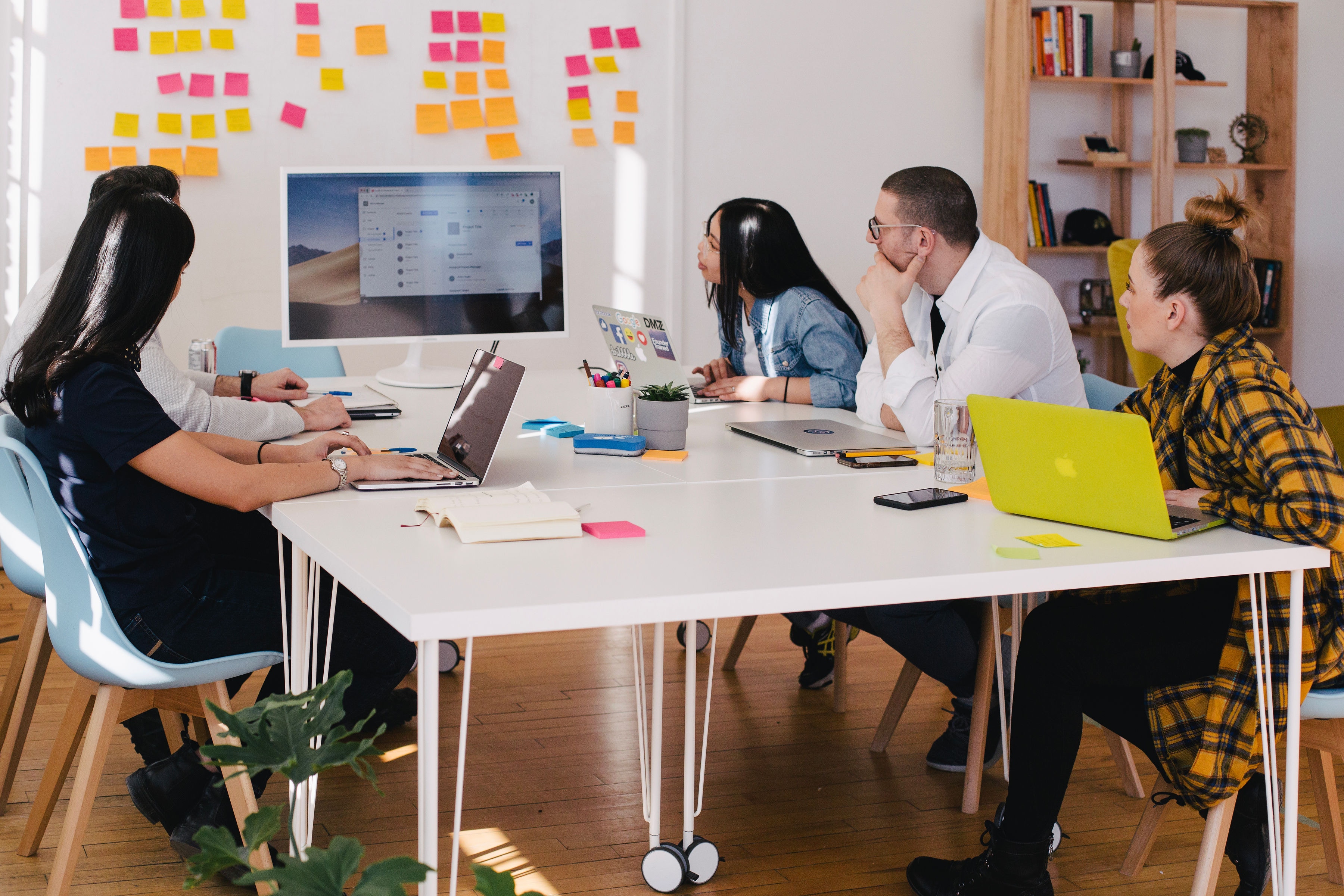 Even though there are differences between each of the roles within the design industry, there are also crucial overlaps. This means that a UX Designer can also be known as:
Experience Designer.
Interaction Designer.
Information Architect.
As the modern world is changing, with it, are the areas in which UX design people, such as yourselves, can enter. Today's landscape looks a little different to how it might have done just a couple of decades ago. Here are a few up and coming industries embracing the like of savvy UX designers.
Automotive design
As an industry sitting at the forefront of technological advancements, more and more functionalities are being incorporated into cars themselves, from music and navigational features to the welcome addition of connected devices. Because nobody leaves homes without their smartphone anymore.
Roles within this particular cover research, conception and execution of UX phases for mobile application as well as design projects for vehicle interfaces, looking to deliver best practices against both business and user needs. From Apple carplay to Android auto, the possibilities are pretty endless.



Publishing
As the world of reading gets more and more digital, bookworms are embracing the trend, saving both space and essential finances. But what, or more specifically, who is needed to make this digital dream a reality? Why, the super crafty digits of a UX designer, that's who. One such example? Facebook's instant articles.
Fintech
With more and more mobile banking and money management apps aimed at getting us to take control of our finances, a UX designer's very capable hands are being sought after more and more for navigation and accessibility purposes.
As many fintech users struggle to make sense of field-specific terms when it comes to specific fintech solutions and might find it difficult to get to grips with certain data elements, for example, the copy and microcopy, flow, and particular aesthetics of the interface, your services will be specifically called upon.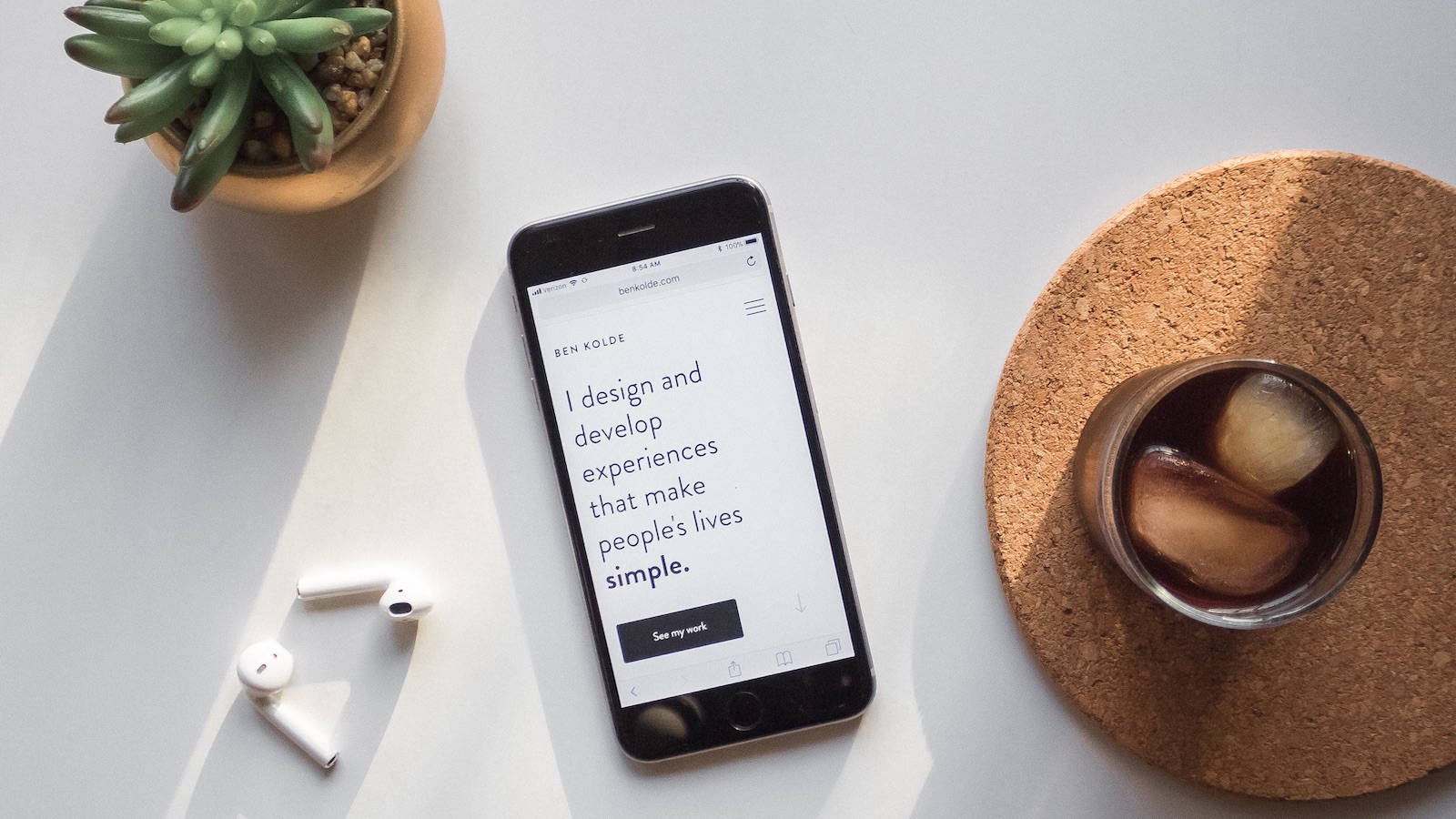 And when it comes to salaries? The offerings for UX designers aren't too shabby at all. In fact, within the design industry, UX designers top the list as the most lucrative earners - hurrah. According to Indeed, the average salary for a UX designer and Product designer in the US at the end of 2018 was an average of $92,753 per year. And according to Robert Half, the expected average salary of a senior UX designer is expected to come in at $115,000. How'd you like them perfectly crafted apples?
If UX design is something you can't wait to get your creative hands-on, take a look at our range of courses and get ready to enhance your digital skillset.