Cyber crime costs the UK a staggering £27 billion each year, according to a government report. Cyber security experts help to protect businesses from cyber crime. The huge cost of cyber attacks means the IT skills these experts have are in high demand. Could a lucrative career in cyber security be right for you?
Updated on: 23rd December 2019
---
Read on to discover more about cyber security and how a career in this sector could benefit you. We'll also explain how Learning People can help you earn a role in this rewarding industry.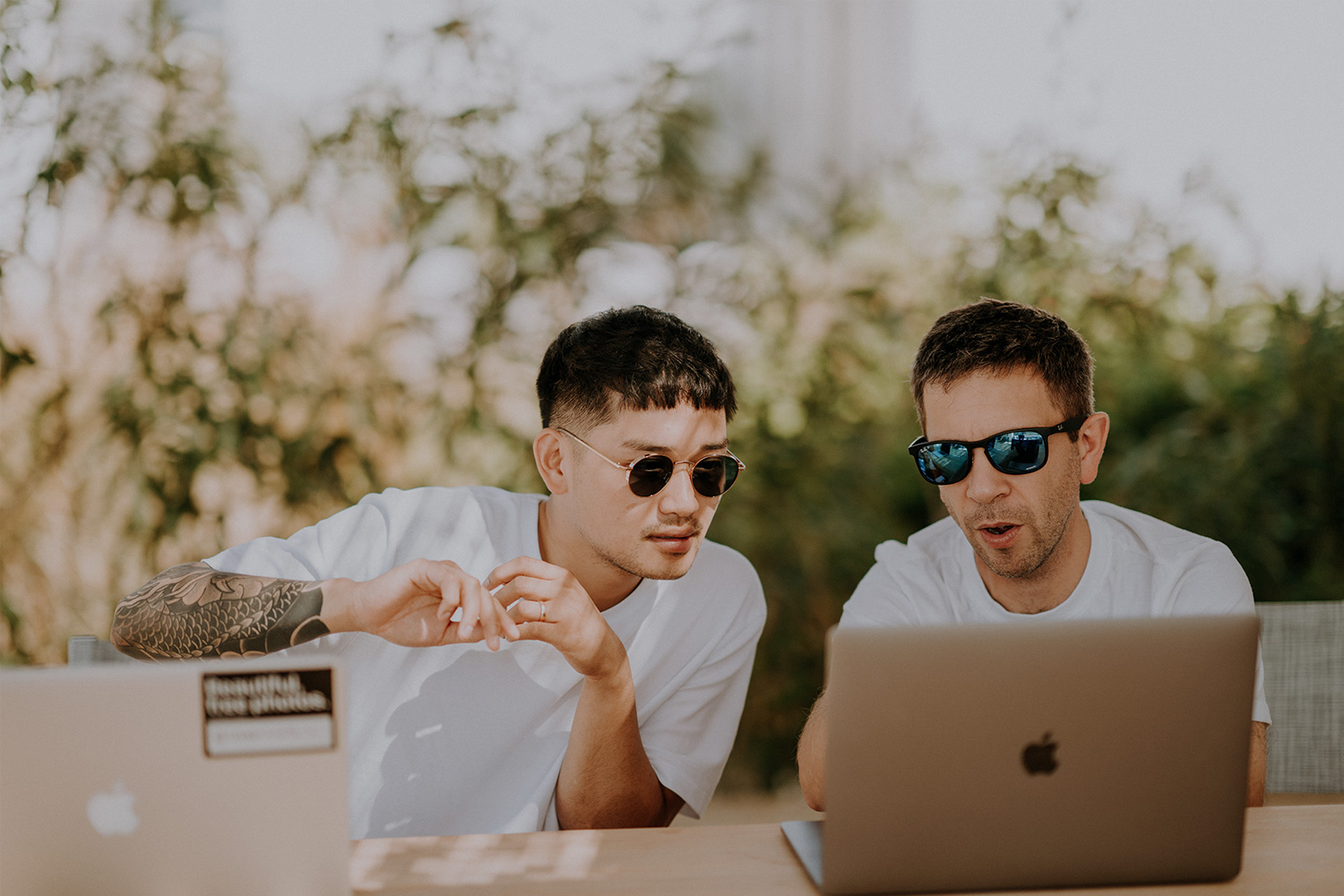 What is cyber security?
The cyber security industry exists to protect businesses from cyber attacks. Cyber attacks and data fraud or theft are among the top five risks CEOs are most likely to face. IT systems security has become a top business priority.
Cyber security experts ensure that cyber criminals cannot access a company's computer systems. It is their job to prevent data breaches and other forms of malicious cyber attack.
The skills gap
According to Accenture, 68% of business leaders say cyber security risks are increasing. As threats rise, companies are trying hard to attract and retain more IT security talent.
But filling IT security roles is proving difficult. Many businesses are facing serious recruitment challenges. There are not enough qualified candidates in the talent pool to fill the roles needed.
The industry faces a skills gap which looks set to increase as cyber threats rise. One report predicts 3.5 million unfilled cyber security roles by 2021.
For those considering a career move, the skills gap represents an excellent opportunity. Upskill and move into this sector now, and you'll be in high demand. The industry is calling out for qualified candidates, ready to step into vital roles.
Benefits of a career in cyber security
IT experts are highly sought after. But what are the other benefits of moving into this sector? Here are our top five reasons why now is the perfect time to make the move:
1. Excellent earning potential
Businesses face fines if they experience data breaches which they could have prevented. Investing in a highly skilled cyber security department is a business critical issue.
To attract and retain the best talent, businesses pay their IT security staff well. Moving to a role in the sector will prove lucrative. Starting salaries begin at around £25,000 with the opportunity to quickly increase are you progress within the industry. More experienced professionals earn an average of £100,000.
2. Job security
As cyber threats increase, IT security remains an essential business function. The growth of the industry has created more roles to fill, meaning an increasing skills gap as there aren't enough workers to fill them.
For these reasons, roles in IT security offer good job security. Redundancy is unlikely, and you are likely to be in a strong negotiating position when it comes to salary increases.
The industry has an unemployment rate of zero percent. IT security offers a stable, long-term career with opportunities for progression.

3. The opportunity to make a big impact
Working in IT security gives you the opportunity to make a real difference. The vital work you do has a real-world impact.
Cyber crime can wreak havoc. Outsmarting cyber criminals and preventing cyber attacks is a noble fight.
In a cyber attack on British Airways (BA) in 2018, hackers accessed customer data. Up to 380,000 card payments were affected. Customers rushed to change their passwords as the company issued a public apology. BA was later hit with a record breaking fine of £183 million for failing to prevent the data breach.
Imagine if you'd been able to stop this data breach from happening. How good would that feel? Protecting customer data and making the digital world safer is a job to be proud of.
4. High job satisfaction
IT security is about problem solving. New technology brings new risks and vulnerabilities that cyber criminals could exploit. Your role is to find IT weaknesses before the criminals do. And to come up with ways to solve them.
Roles in this industry are varied and stimulating. You'll always have something new to learn and every day will present a new puzzle to solve. If you're looking for a rewarding role, cyber security is an ideal industry to move into.
There are incredible opportunities to find a role to suit your lifestyle, including working remotely. With demand all around the world, you can also travel or relocate to suit you.
5. Many ways to progress
There are many ways to progress and a range of IT specialisms to choose from. You can shape your career around what interests you most. You may even have the opportunity to create a completely new role as new cyber threats and solutions emerge.
Here are some examples of specialisms in cyber security. You can find out more about the career journey on our cyber security and career pathways page.
How to move into cyber security
Excited by the prospect of a rewarding career in cyber security? We can help you make it happen.
We offer accredited online courses that give you the skills and confidence needed to start your career in cyber security. We offer a range of certifications at different levels, so whatever your existing IT experience or specialism, we can tailor a learning plan to suit you.
Our training target skills gaps in the cyber security industry, so you gain the skills employers need. We work in partnership with respected industry bodies, including Cisco, EC-Council , ISACA, (ISC)2 and CompTIA, so all our certifications are recognised globally.
Looking to upskill in cyber threat detection using data analysis? Our CompTIA Cybersecurity Analyst course could be the one for you. Or are you keen to learn how to spot system weaknesses before the hackers do? Find out more about our Ethical Hacker certification.
Take the first step towards your new role today by getting in touch today. Leave us your details and we'll call you. Our expert career consultant will help you find the perfect personalised training package, based on your career goals and learning needs.